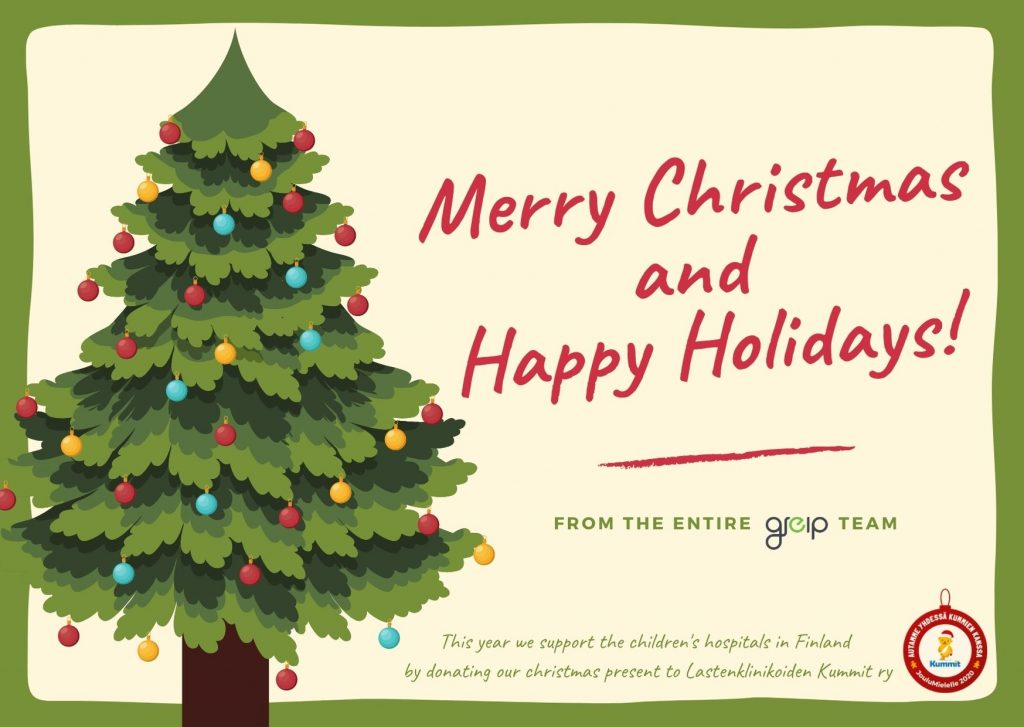 _
Dear customers, partners and friends – thank you for the past year!
2020 will go down in history as one that we will probably always remember, in so many ways. We appreciate everything it has tought us and look forward to building a succesful and prosperous year ahead together with you.
Wishing you and your loved ones a relaxing and joyful Christmas holiday and a Happy New Year 2021!
– From all of us at Greip
________________________________________________________________________